Conjoined twin girls are successfully separated in rare surgery.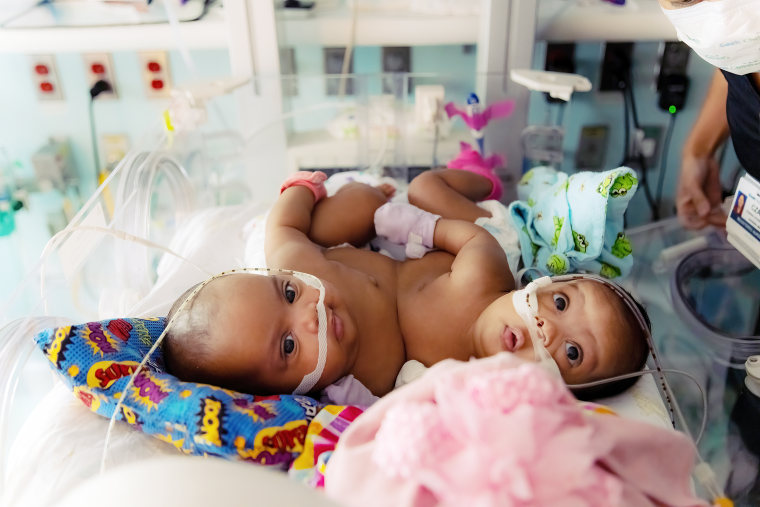 The couple talked about their amazement at learning they were having conjoined twins during a program that aired on TODAY on January 26.
Arciniega cried as she recalled, "On the trip home, we were quiet, and it was kind of sad."
Conjoined twins are only born about one in every 200,000 live births. The same liver was shared by AmieLynn and JamieLynn, which made it difficult for medical professionals to separate them. They were linked from the bottom portion of the breastbone to the belly button.
You won't open a medical book and see the following instruction: "Step one: separate conjoined twins."
Due to the rarity of this, that does not exist, according to Cook Children's Hospital plastic surgeon Dr. Ben Gbulie.
On the 25-person medical team entrusted with assisting the girls were six surgeons. The project's leader, Dr. José Iglesias, claimed that it demonstrated the power of the human spirit and teamwork.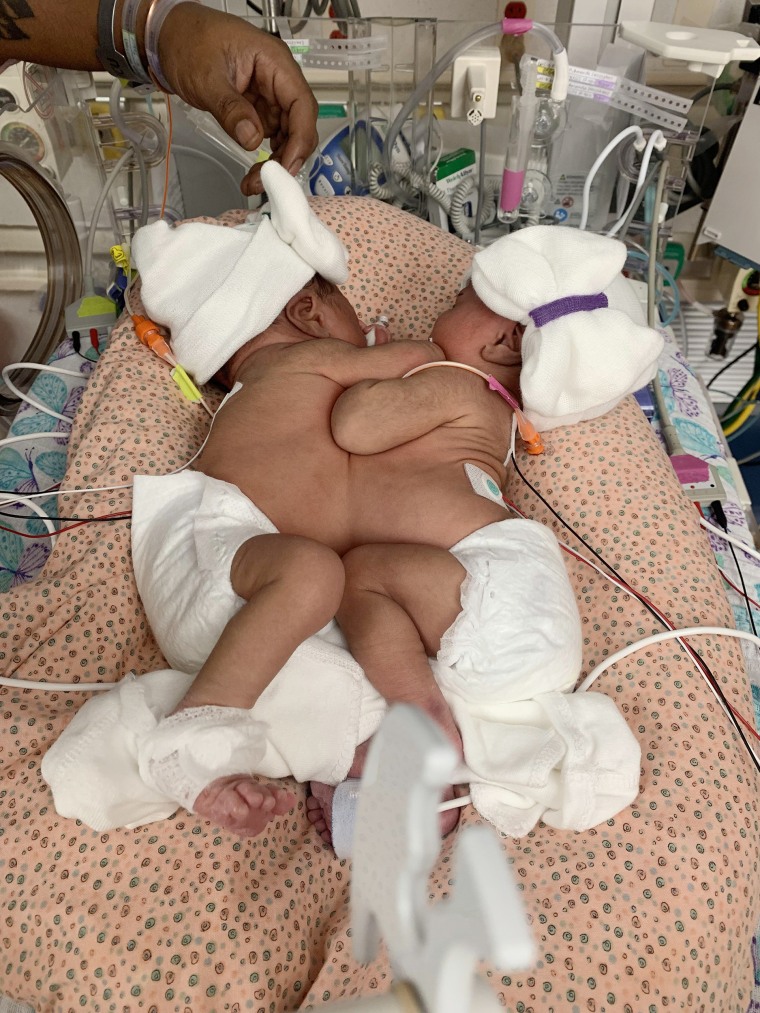 He declared, "This is a testament to the human spirit to pursue research to have the technology to perform wonderful and complex things.
Regarding the future, Iglesias is still upbeat.
He told Cook Children's Hospital, "I'm really hopeful that they're going to have a wonderful recovery and have healthy lives in the future. "They'll have a little bit of a ramp up from the recuperation, but I think they're going to be able to get there, and pretty close to normal, if not entirely normal," the doctor said.